Case Study Video Production Dubai
We were contacted to make a case study video Case Study Video Production Dubai
Pitchmastic PmB, the global market leading structural protection specialist, offers a comprehensive range of high performance waterproofing products to protect structural assets from environmental & chemical attack, water ingress and corrosion.
 
With over 70 years experience and expertise, and having manufactured over 12,000,000m² of waterproofing, Pitchmastic PmB is one of the largest and most respected organisations in the industry. The name has come to represent absolute quality coupled with the ability to find the correct solution for every project undertaken.
Case Study Video Production Dubai
OUR VALUABLE

CLIENTS
We believe our valuable clients are the most tressured asset to us. We have happy and satisfied clients from various industries.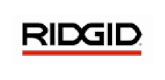 PROCESS

CORPORATE VIDEO PRODUCTION
CREATIVE PLANNING
RESEARCH
SCRIPT WRITING
SCRIPT TRANSLATION
SCHEDULING
CASTING
ON-SITE DIRECTOR
SINGLE OR MULTICAMERA SETUPS
PROFESSIONAL AUDIO AND LIGHTING EQUIPMENT
PROFESSIONAL CAMERA OPERATORS
EXPERIENCED PRODUCTION CREWS
DIGITAL VIDEO EDITING
AUDIO SWEETENING
CUSTOM GRAPHIC AND ANIMATIONS
EXTENSIVE MUSIC LIBRARY
VOICE OVERS ARTISTS / TALENTS
DUBBING & SUBTITLING
TOP VIDEO PRODUCTION COMPANY

IN DUBAI UAE
Statutory warning : Don't get fooled by the companies claiming the BEST by showing our work as samples
Case Study Video Production Dubai