Company Video Production Dubai
Company Video Production Dubai - Workspace Group-Humanspace
As the leading corporate video in Dubai, we were chosen to provide our corporate video production services by Workspace Group-Humanspace. They trusted our expertise and needed a cost effective solution. As a solution we created a persuasive script, filmed showroom, offices and Edited the video showcasing their Origin, Products and Services including Motion graphics. 
Company Video Production Dubai
OUR VALUABLE

CLIENTS
We believe our valuable clients are the most tressured asset to us. We have happy and satisfied clients from various industries.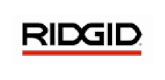 PROCESS

CORPORATE VIDEO PRODUCTION
CREATIVE PLANNING
RESEARCH
SCRIPT WRITING
SCRIPT TRANSLATION
SCHEDULING
CASTING
ON-SITE DIRECTOR
SINGLE OR MULTICAMERA SETUPS
PROFESSIONAL AUDIO AND LIGHTING EQUIPMENT
PROFESSIONAL CAMERA OPERATORS
DIGITAL VIDEO EDITING
AUDIO SWEETENING
CUSTOM GRAPHIC AND ANIMATIONS
EXTENSIVE MUSIC LIBRARY
VOICE OVERS ARTISTS / TALENTS
DUBBING & SUBTITLING
Company Video Production Dubai,

UAE
Statutory warning : Don't get fooled by the companies claiming the BEST by showing our work as samples
We are professional Business Video Production Dubai
Company Video Production Dubai
Company Video Production Dubai