Construction Progress Video Dubai-Drone filming and Video Editing
We were awarded by Ghantoot group to create monthly progress video. We carried out the project by Drone filming & ground filming then Editing the video with motion graphics. Construction Progress Video Dubai
Ghantoot Group is an organization which has varied business interests and has always come up with innovative business ideas. From civil works to electrical projects, marine works to landscaping and irrigation, pharmaceuticals to interior designing, Ghantoot Group is dedicated to turning imaginative ideas into leading products and services. It is managed by a team of highly motivated and committed professionals who have proven their expertise in their relevant discipline.
The depth of our resources is reflected in the variety of projects we construct from roads to specialized electrical projects, toextensive landscaping and complex contracting. We've built it all and much more. Regardless of the scope of the project. Ghantoot Group works to meet the needs of our clients in the timeliest and most cost-efficient way and always with an eye to quality and safety.
Construction Progress Video Dubai-Construction Project Video - Drone filming and Video Editing
OUR VALUABLE

CLIENTS
We believe our valuable clients are the most tressured asset to us. We have happy and satisfied clients from various industries.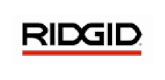 PROCESS

CORPORATE VIDEO PRODUCTION
CREATIVE PLANNING
RESEARCH
SCRIPT WRITING
SCRIPT TRANSLATION
SCHEDULING
CASTING
ON-SITE DIRECTOR
SINGLE OR MULTICAMERA SETUPS
PROFESSIONAL AUDIO AND LIGHTING EQUIPMENT
PROFESSIONAL CAMERA OPERATORS
EXPERIENCED PRODUCTION CREWS
DIGITAL VIDEO EDITING
AUDIO SWEETENING
CUSTOM GRAPHIC AND ANIMATIONS
EXTENSIVE MUSIC LIBRARY
VOICE OVERS ARTISTS / TALENTS
DUBBING & SUBTITLING
TOP VIDEO PRODUCTION COMPANY

IN DUBAI UAE
Statutory warning : Don't get fooled by the companies claiming the BEST by showing our work as samples
Construction Progress Video Dubai