Corporate Event Videography Photography Dubai
As the leading corporate event covering company in Dubai, we were chosen to provide our services for their biggest event held in Abudhabi.
Geosynthetica brings engineers, regulators, facility owners, and other stakeholders around the world to its sponsors and directory participants through information and education. Our advertising plans are content-forward. Video coverage is one of the most necessary aspects of any event. We cover Event whether it's a corporate Event, conference, charity event, trade show or Event for distributors. Wetex, Big5 show, Arab Health, Gitex, IDEX, Duphat, Etc.orporate Event Videography Photography Dubai
Corporate Training Video Production Dubai
OUR VALUABLE

CLIENTS
We believe our valuable clients are the most tressured asset to us. We have happy and satisfied clients from various industries.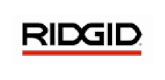 PROCESS

CORPORATE VIDEO PRODUCTION
CREATIVE PLANNING
RESEARCH
SCRIPT WRITING
SCRIPT TRANSLATION
SCHEDULING
CASTING
ON-SITE DIRECTOR
SINGLE OR MULTICAMERA SETUPS
PROFESSIONAL AUDIO AND LIGHTING EQUIPMENT
PROFESSIONAL CAMERA OPERATORS
EXPERIENCED PRODUCTION CREWS
DIGITAL VIDEO EDITING
AUDIO SWEETENING
CUSTOM GRAPHIC AND ANIMATIONS
EXTENSIVE MUSIC LIBRARY
VOICE OVERS ARTISTS / TALENTS
DUBBING & SUBTITLING
TOP VIDEO PRODUCTION COMPANY

IN DUBAI UAE
Statutory warning : Don't get fooled by the companies claiming the BEST by showing our work as samples
Corporate Event Videography Photography Dubai