Corporate Training Video Production Dubai-Oracle + OneGlobe
We partnered with OneGlobe and Oracle for the Corporate Training video production. 
This video is about A Governance, Risk, and Compliance (GRC) program is seldom a destination but, rather, a journey that an enterprise undertakes to provide sustainability, consistency, efficiency and transparency for the multiple GRC processes in the organization. Oracle makes this possible with its Oracle Advanced Controls suite of products. Oracle Advanced Controls delivers continuous transaction monitoring and advanced analysis capabilities and is designed for various ERP systems to enforce policy compliance, significantly minimize cash leakage and errors and provide strategic insight to processes.
Corporate Training Video Production Dubai
OUR VALUABLE

CLIENTS
We believe our valuable clients are the most tressured asset to us. We have happy and satisfied clients from various industries.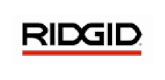 PROCESS

CORPORATE VIDEO PRODUCTION
CREATIVE PLANNING
RESEARCH
SCRIPT WRITING
SCRIPT TRANSLATION
SCHEDULING
CASTING
ON-SITE DIRECTOR
SINGLE OR MULTICAMERA SETUPS
PROFESSIONAL AUDIO AND LIGHTING EQUIPMENT
PROFESSIONAL CAMERA OPERATORS
EXPERIENCED PRODUCTION CREWS
DIGITAL VIDEO EDITING
AUDIO SWEETENING
CUSTOM GRAPHIC AND ANIMATIONS
EXTENSIVE MUSIC LIBRARY
VOICE OVERS ARTISTS / TALENTS
DUBBING & SUBTITLING
TOP VIDEO PRODUCTION COMPANY

IN DUBAI UAE
Statutory warning : Don't get fooled by the companies claiming the BEST by showing our work as samples
Corporate Training Video Production Dubai