Corporate video making company Dubai – Pitchmastic PmB
We Media Partners have been contacted to create Corporate Project Video to be shown in Kuwait Event and to be used as marketing and  Sales tool. As a professional Corporate video making company Dubai we created a highly effective video which was played, appreciated and well received by the audience which comprises of top multi-national companies and government infrastructure panel. 
Pitchmastic PmB is a global player in this vital sector with structural waterproofing systems, expansion joints, drainage and construction chemicals as well as the specialist equipment required to administer them. Corporate Video Dubai Presentation. Pitchmastic PmB is a subsidiary of RPM International, the world-renowned specialty chemicals and coatings conglomerate with 120 manufacturing facilities in 24 countries employing 13,000 employees. Corporate video making company Dubai
OUR VALUABLE

CLIENTS
We believe our valuable clients are the most tressured asset to us. We have happy and satisfied clients from various industries.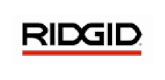 PROCESS

CORPORATE VIDEO PRODUCTION
CREATIVE PLANNING
RESEARCH
SCRIPT WRITING
SCRIPT TRANSLATION
SCHEDULING
CASTING
ON-SITE DIRECTOR
SINGLE OR MULTICAMERA SETUPS
PROFESSIONAL AUDIO AND LIGHTING EQUIPMENT
PROFESSIONAL CAMERA OPERATORS
EXPERIENCED PRODUCTION CREWS
DIGITAL VIDEO EDITING
AUDIO SWEETENING
CUSTOM GRAPHIC AND ANIMATIONS
EXTENSIVE MUSIC LIBRARY
VOICE OVERS ARTISTS / TALENTS
DUBBING & SUBTITLING
TOP VIDEO PRODUCTION COMPANY

IN DUBAI UAE
Statutory warning : Don't get fooled by the companies claiming the BEST by showing our work as samples
We are Top Corporate video making company Dubai