Elite International Healthcare Group-Corporate Video
Elite International is one of our Elite client in healthcare sector who rely on us to create Corporate Videos and cover events and to create creatives for their marketing and advertising purpose.
Elite offers a true specialization in healthcare staff led by certified healthcare engineer having years of experience in industry. In addition to Baghdad headquarter, Elite has two branches in Erbil and Basra supported by 7 services centers to cover the Iraqi market in sales and after sale services.
onial Video Production Dubai
NIHON KOHDEN HEALTHCARE-CORPORATE EVENT VIDEO
Nihon Kohden produced a number of state of the art medical electronic instruments. As medicine evolved, Nihon Kohden's products branched out into many areas. However, the original vision did not change and it still inspires the Company's engineers. Nihon Kohden will continue growing as a company that contributes to the world with advanced technology based on over 60 years of experience in medical engineering.
OUR VALUABLE

CLIENTS
We believe our valuable clients are the most tressured asset to us. We have happy and satisfied clients from various industries.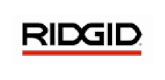 PROCESS

CORPORATE VIDEO PRODUCTION
CREATIVE PLANNING
RESEARCH
SCRIPT WRITING
SCRIPT TRANSLATION
SCHEDULING
CASTING
ON-SITE DIRECTOR
SINGLE OR MULTICAMERA SETUPS
PROFESSIONAL AUDIO AND LIGHTING EQUIPMENT
PROFESSIONAL CAMERA OPERATORS
EXPERIENCED PRODUCTION CREWS
DIGITAL VIDEO EDITING
AUDIO SWEETENING
CUSTOM GRAPHIC AND ANIMATIONS
EXTENSIVE MUSIC LIBRARY
VOICE OVERS ARTISTS / TALENTS
DUBBING & SUBTITLING
TOP VIDEO PRODUCTION COMPANY

IN DUBAI UAE
Statutory warning : Don't get fooled by the companies claiming the BEST by showing our work as samples
Testimonial Video Production Dubai
Home
About
Services
Sample Works
Location
Direction
Corporate videos
Promotional videos
Animation videos
HR videos
Training videos
Construction videos
Explainer videos
Infographics videos
3D walkthroughs
Videography
Photography
Video Presentation