Drone Filming Services in Dubai UAE
DRONE VIDEO PROJECTS

SAMPLES
DRONE FILMING & PHOTOGRAPHY IN UAE
Drone Filming Services in Dubai UAE: We provide Drone Filming Services along with Video Editing Services & Video Production Services,. Media Partners has delivered internal & external circulation videos for Fortune 500 companies, Government sectors, Multinational & SMEs. Contact us to avail our Drone filming today.
DRONE FILMING SERVICES FOR MANUFACTURING COMPANIES / INDUSTRIES  & CONSTRUCTION COMPANIES
We help Construction Companies to document the progress till completion of project by providing Drone filming services and edit it to show the status and % wise progress. The above video is a sample of the video which we create to showcase the status. Drone Filming Services in Dubai UAE
DRONE FILMING ADVANTAGES
Drone Filming and Drone photography comes with various advantages. Aerial photography not just enables the viewers to look the overview of the area as well as gives them the insight to take decisions and for further expansion of the project. It additionally broadens its value during development progress. With the changing innovation and the ever-improving field of photography, Drone Filming has taken development to the next level through comprehensive elevated documentation.
AERIAL MONITORING (DRONE FILMING) OF CONSTRUCTION PROGRESS – LIKE NEVER BEFORE
Drone Filming Services in Dubai UAE: While dealing with a building & roads site, Drone filming helps in a significant turn in observing the advancement of a development venture. What is better than planning a few visits to the building destinations and significantly more practical and effective? The appropriate response lies in Drone Filming. It goes about as a proficient, dynamic revealing framework, best case scenario. You could get composed reports or take part in verbal discussion with the site foreman to get progress refreshes, be that as it may, by what means can you truly be certain? 
There is nothing more completely clear than what you see from your own eyes. Thus, here at Media Partners, we furnish you with the easy, absolute best arrangement of visiting the site for all intents and purposes, through the ever-cautious undetermined Drones, outfitted with cutting edge camera gear. Alongside a few chances to focus in on various pieces of the site, you can quickly check the advancement of the building & road site through the 475 foot see.
LAND & PROPERTY AERIAL FILMING & SURVEYING
Drone Filming & Photography is additionally incredibly basic for looking over. There are a few tasks and exercises for which Drone filming is very crucial; these incorporate mining, land reviews, ground studies, and fishery overviews. Here at Media Partners we furnish you with higher range, more center, and with a steady arrangement of top notch symbolism and video shooting. 
We give you fantastic mapping and investigation arrangements, which can be successfully applied in the fields of ranger service, structural designing, quarrying, engineering, and investigation, notwithstanding numerous different prospects. With the assistance of our best in class innovation and carefulness, we guarantee you top notch results through less lead-time, cost viability, and great detail. Drone Filming Services in Dubai UAE
OUR VALUABLE

CLIENTS
We believe our valuable clients are the most tressured asset to us. We have happy and satisfied clients from various industries.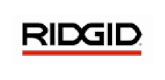 TOP VIDEO PRODUCTION COMPANY

IN DUBAI UAE
Statutory warning : Don't get fooled by the companies claiming the BEST by showing our work as samples
Drone Filming Services in Dubai UAE