Event Videography Photography Services Dubai UAE
Event Videography Photography Services Dubai UAE : Videos are the unsurpassed way to make sure the events that you organize have lasting value. Media Partners Middle East  is a team of creative professionals who possess the skills required to produce  customized videos that are exceptional and resourceful. We produce videos for events such as corporate functions, product and service launches, conferences, exhibitions,  awards ceremonies, private or family events, fundraisers, concerts-  each one of them having an exclusive purpose, style and feel. We  strongly believe that a good event video encapsulates  the essence of an occasion and flaunts most of its strengths while suppressing  its shortcomings.  At Media Partners we recognize the hard work event organizers put to set up a unbeaten and memorable experience. .
EVENT VIDEO

COVERAGE SAMPLE
Event video coverage Dubai : Since event videos are as wide-ranging as the happenings they capture, therefore, we work in close proximity with you from the onset to ascertain that you get exactly what you desireQuality videos have become as necessary an ingredient to a successful event as selecting a keynote speaker.
We help our clients create good event video that goes a long way toward setting a tone or promoting a new company product line. Our impressive event videos make any meeting dynamic and capture the audience's attention. What every good speaker needs is a receptive audience. Event Videography Photography Services Dubai UAE : Our Event Videos can function as sort of an opening for the speaker by setting the perfect mood. After a smashing video, whoever speaks will find that people are already interested in what they have to say. Event Videography Photography Services Dubai UAE
Context is everything so it's important to choose the right tone. Some of the other event videos that we create take a more serious and heart warming tone and use customer and client testimonials to tell the story of a new product or demonstrate the company's values. Before we start the task of producing an event video, we first study the company, its hierarchy and its objectives. We believe every company is going for something unique and the event video needs to reflect the vision and the objectives of the company clearly in order to align the employees with it. We, the creative team at Media Partners, have experience in creating effective and dynamic event videos. Event Videography & Photography Services in Dubai
To know more about the services we provide under one roof please click services on menu.
OUR VALUABLE

CLIENTS
We believe our valuable clients are the most tressured asset to us. We have happy and satisfied clients from various industries.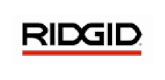 TOP VIDEO PRODUCTION COMPANY

IN DUBAI UAE
Statutory warning : Don't get fooled by the companies claiming the BEST by showing our work as samples
Event Videography Photography Services Dubai UAE
Event Videography Photography Services Dubai UAE