Promotional Video Production in Dubai
Promotional Video Production in Dubai – Media Partners produce exceptional Promotional marketing videos to promote and advertise your business. Our promotional video design team works with you creating the perfect video for your marketing needs. We specialize in creating promotional videos for all fields of business, big or small. We also commonly create videos for private productions, general events. We create videos that have a viral effect in print and electronic media. We can find out the exact strategy that your business needs in order to be promoted. Your business will be promoted in a powerful, imposing way that dictates the online business world. 
Media Partners will propel you into the limelight of the business world with its imposing business promotional videos that will give you a commanding presence in the media. When it comes to promoting your business, ordinary marketing techniques such as billboards and brochures won't set you apart from your competition – instead, you need an eye-catching and interesting promotional video to reach potential clients and customers. Media Partners creates high quality web video production for businesses in UAE and across the MENA region, who want to be seen and heard. Whatever the nature of your Business, our video specialists will use state of the art technology to deliver exactly what you need, and at a price you can afford.
We have wide experience in video coverage of office, reception, showrooms, machinery, manufacturing units, electronic consoles, intricate circuit boards, cars, trucks, and heavy equipment. We can supply voice overs or for a more personal touch you can star in your own video. Prices are very competitive call us to get quote which starts from half day video shoot on location with a High Definition Camera, wireless microphone, Lighting kit and up to half day Editing. 
OUR VALUABLE

CLIENTS
We believe our valuable clients are the most tressured asset to us. We have happy and satisfied clients from various industries.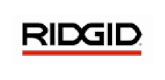 PROCESS

CORPORATE VIDEO PRODUCTION
CREATIVE PLANNING
RESEARCH
SCRIPT WRITING
SCRIPT TRANSLATION
SCHEDULING
CASTING
ON-SITE DIRECTOR
SINGLE OR MULTICAMERA SETUPS
PROFESSIONAL AUDIO AND LIGHTING EQUIPMENT
PROFESSIONAL CAMERA OPERATORS
EXPERIENCED PRODUCTION CREWS
DIGITAL VIDEO EDITING
AUDIO SWEETENING
CUSTOM GRAPHIC AND ANIMATIONS
EXTENSIVE MUSIC LIBRARY
VOICE OVERS ARTISTS / TALENTS
DUBBING & SUBTITLING
TOP VIDEO PRODUCTION COMPANY

IN DUBAI UAE
Statutory warning : Don't get fooled by the companies claiming the BEST by showing our work as samples
Testimonial Video Production Dubai