Recruitment video production Dubai – CSCEC
China State Construction Engineering Corporation Ltd. is the world's largest construction company with wide-ranging competence and technical expertise. China State Construction Middle East is its major overseas operational arm and has been operational in the region since 2003 as one of the Middle East's largest construction groups.  With more than 15,400 employees in the Middle East, China State Middle East attributes it's success to the expertise, drive and hard work of its people.
If your business is looking towards increased productivity, then you must try and implement strategies that are effective in accordance with changing times. For this, more and more corporations are looking towards corporate videos as an effective solution. However, one major aspect that determines the utility of a corporate video is the way it is presented. 
Recruitment video production Dubai – Media Partners create corporate video with the best possible content presentation so that it reaches the right target audience and delivers the right subject/message in the right spirit. It is also essential to give due importance when it comes to choosing a right video production company. Media Partners is a well-researched and efficient technical team, that uses cutting edge technology and provide custom-oriented solutions while meeting timeline and budget criteria. We create Recruitment video production Dubai 
We have impressive clientele around UAE, Middle East, Asia, Which includes Fortune 500 Companies. We provide Corporate video services to various industries such as Oil & Gas, IT & Telecommunication, Construction & Real Estates, Healthcare, Training, Events etc. We create Recruitment video production Dubai 
OUR VALUABLE

CLIENTS
We believe our valuable clients are the most tressured asset to us. We have happy and satisfied clients from various industries.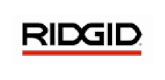 PROCESS

CORPORATE VIDEO PRODUCTION
CREATIVE PLANNING
RESEARCH
SCRIPT WRITING
SCRIPT TRANSLATION
SCHEDULING
CASTING
ON-SITE DIRECTOR
SINGLE OR MULTICAMERA SETUPS
PROFESSIONAL AUDIO AND LIGHTING EQUIPMENT
PROFESSIONAL CAMERA OPERATORS
EXPERIENCED PRODUCTION CREWS
DIGITAL VIDEO EDITING
AUDIO SWEETENING
CUSTOM GRAPHIC AND ANIMATIONS
EXTENSIVE MUSIC LIBRARY
VOICE OVERS ARTISTS / TALENTS
DUBBING & SUBTITLING