Subtitling and Video Translation Services in Dubai
At Media Partners, we have a team of experienced Writers, Translators, Voiceover and Dubbing Artists to deliver high quality translation of the videos. We mainly focus on translating Corporate videos, Promotional Videos, Training videos, Commercial videos, Documentaries from English to Arabic and Arabic to English or any other language. 
Why choose Media Partners Dubai for subtitling and video translation services?
The Answer is simple, but before we go to discuss about it, first just watch few of the videos and quality of our Translation, Subtitling, Dubbing and voiceover. On the left side is the English version of the video which is been Translated, Subtitled and voiced in Arabic on the right.
DUBBING & SUBTITLING

SAMPLES
Subtitling and Video Translation Services in Dubai: To convey the message of a video precisely to the audience in a particular region, sometimes it becomes imperative to use the regional language. Media Partners works closely with its translators and Subtitlers to produce an engaing videos of . Media Partners recording facilities in Lebanon enable its audio technicians to construct a professionally mixed, precisely synchronized dub.Media Partners Middle East FZ LLC dubbing experience includes various Corporate Videos, Documentaries, Television programs, Feature Films, Cartoons etc. Dubai Corporate Video UAE Corporate Video Production Company
Subtitling and Video Translation Services in Dubai: We provide native-speaking voiceover actors who have the expertise and voiceover experience to convey your message to both the global marketplace and local communities. Lip synchronization | Documentary style | Voiceover narration. 
Our technical supervisors work closely with leading sound studios to ensure perfect timing and the highest quality voiceover production values. We are also able to deliver your final files in any format you require. Dubbing and Subtitling Services Dubai UAE
OUR VALUABLE

CLIENTS
We believe our valuable clients are the most tressured asset to us. We have happy and satisfied clients from various industries.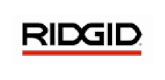 TOP VIDEO PRODUCTION COMPANY

IN DUBAI UAE
Statutory warning : Don't get fooled by the companies claiming the BEST by showing our work as samples
We provide Subtitling and Video Translation Services in Dubai as well