Video Presentation Dubai UAE - Zulekha Hospital
We were contacted to create Corporate video for video presentation showcasing Al Zahra hospitals department and services they offer. We create Video Presentation Dubai UAE
Al zahra hospitals is now been undertaken by NMC Healthcare group.  NMC Healthcare is the largest private healthcare company in the UAE and ranks amongst the leading fertility service providers in the world. Over the last 46 years, NMC has earned the trust of millions, thanks to its personalized care, genuine concern and a sincere commitment to the overall well-being of the patient. 
Before going for delisting in April 2020, NMC had enjoyed the recognition as the first company from Abu Dhabi to list on the London Stock Exchange and as a part of the premium FTSE 100 Index, an elite club of top 100 blue-chip companies by market cap. NMC's strategic acquisitions coupled with its legacy institutions have allowed us to fill the service gap in our healthcare delivery system and offer a continuum of care to patients. We are best Video Presentation Dubai UAE
Case Study Video Production Dubai
OUR VALUABLE

CLIENTS
We believe our valuable clients are the most tressured asset to us. We have happy and satisfied clients from various industries.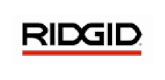 PROCESS

CORPORATE VIDEO PRODUCTION
CREATIVE PLANNING
RESEARCH
SCRIPT WRITING
SCRIPT TRANSLATION
SCHEDULING
CASTING
ON-SITE DIRECTOR
SINGLE OR MULTICAMERA SETUPS
PROFESSIONAL AUDIO AND LIGHTING EQUIPMENT
PROFESSIONAL CAMERA OPERATORS
EXPERIENCED PRODUCTION CREWS
DIGITAL VIDEO EDITING
AUDIO SWEETENING
CUSTOM GRAPHIC AND ANIMATIONS
EXTENSIVE MUSIC LIBRARY
VOICE OVERS ARTISTS / TALENTS
DUBBING & SUBTITLING
TOP VIDEO PRODUCTION COMPANY

IN DUBAI UAE
Statutory warning : Don't get fooled by the companies claiming the BEST by showing our work as samples
We create Video Presentation Dubai UAE