Video Production Agency Dubai UAE
We were contacted to make Rig move video which was docked for the maintenance at Hamriya Port .
Selective Marine Services (SMS), as we are commonly known today, is a name to reckon in the Oil & Gas industry. In a short span of little over a decade, the company, has grown from a local name to an internationally renowned name.
With a spectrum of services that now expanded to almost, all section of Oil & Gas and Marine industry, be it rig chartering, rig management, project management services, maintenance of offshore platforms, supply of oilfield equipment and safety items, and more, Selective Marine Services covers it all. Today, with the company's network of offices in Europe, Asia, Africa, Middle East and Far East and a staff capable to handle the diverse range of services. Top Video Production Agency Dubai UAE
Case Study Video Production Dubai
OUR VALUABLE

CLIENTS
We believe our valuable clients are the most tressured asset to us. We have happy and satisfied clients from various industries.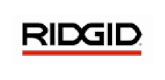 PROCESS

CORPORATE VIDEO PRODUCTION
CREATIVE PLANNING
RESEARCH
SCRIPT WRITING
SCRIPT TRANSLATION
SCHEDULING
CASTING
ON-SITE DIRECTOR
SINGLE OR MULTICAMERA SETUPS
PROFESSIONAL AUDIO AND LIGHTING EQUIPMENT
PROFESSIONAL CAMERA OPERATORS
EXPERIENCED PRODUCTION CREWS
DIGITAL VIDEO EDITING
AUDIO SWEETENING
CUSTOM GRAPHIC AND ANIMATIONS
EXTENSIVE MUSIC LIBRARY
VOICE OVERS ARTISTS / TALENTS
DUBBING & SUBTITLING
TOP VIDEO PRODUCTION COMPANY

IN DUBAI UAE
Statutory warning : Don't get fooled by the companies claiming the BEST by showing our work as samples
Video Production Agency Dubai UAE